My second race in 2018 was a 10K race in my hometown Stutensee-Friedrichstal. The race was sponsored my Gymnastics Club, so I felt obligated to run. Despite not having run a 10K in many years I managed to cross the finish line in 53:29. The following is a translated excerpt from the clubs report:
Light rain and 5 °C, not the most optimal conditions for the 1st Friedrichstaler forest run. The race in Friedrichstal was the last race that took place within the framework of the Stutensee CUP and was first held by TV Friedrichstal this year. In spite of the external conditions, 220 runners of all ages had arrived for the start at the Walter and Margot Giraud-Halle. Mayor Lutz Schönthal gave the starting signal for the 170 participants of the 10 km race at 11:00 o'clock, October 28, 2018. 15 minutes later, the 5 km runners made their way. Both routes were mainly on forest trails through the autumn Hardtwald.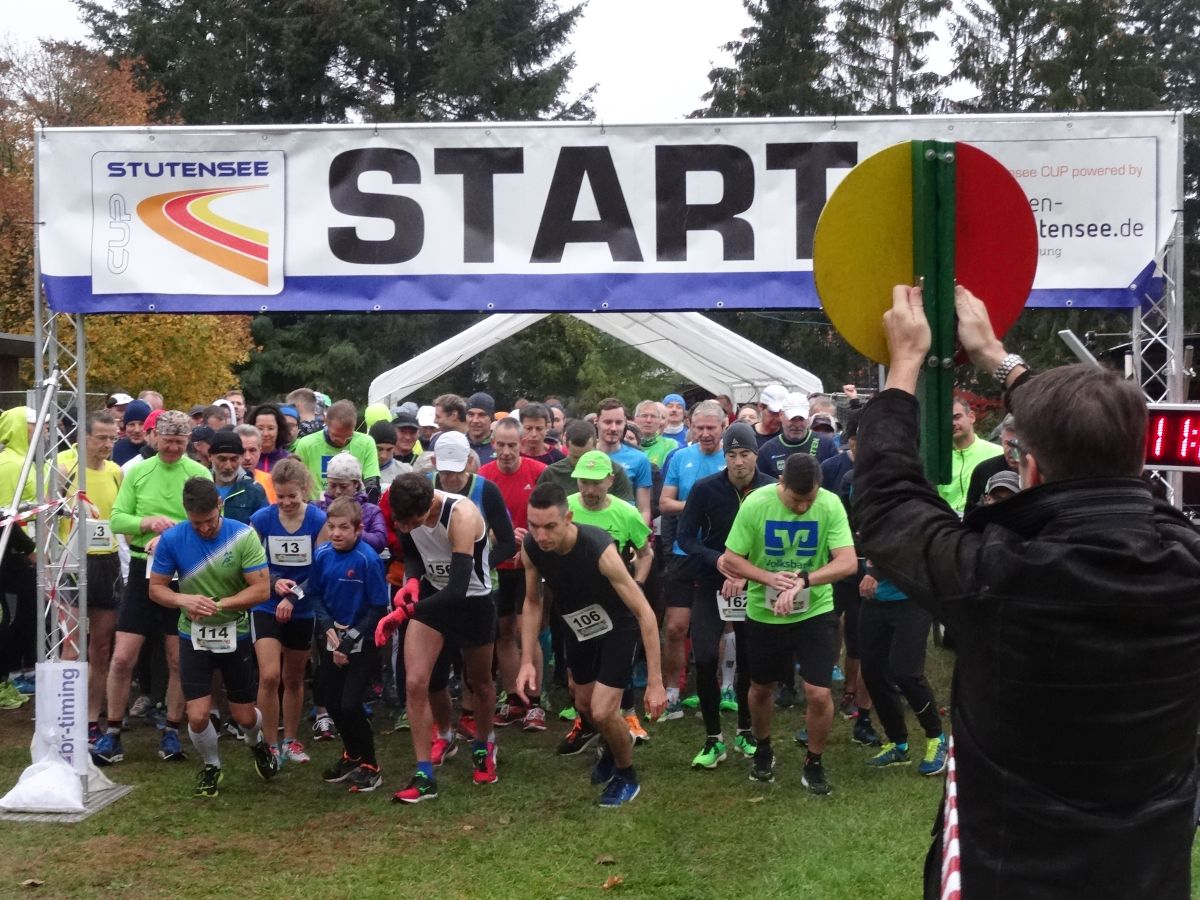 All runners were provided with drinks and fruit by the helpers of the TVF after the finish line. The spectators were able to get comfortable with hot sausages or coffee and cake during and after the run in the Giraud hall.